Service monitoring with Monitorr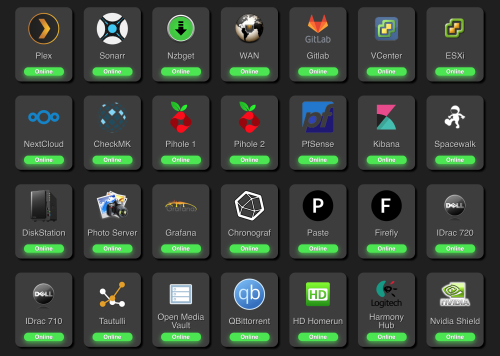 2018/10/27
As part of my dashboard project (link coming soon) I was looking for a lightweight self hosted monitoring solution for my home network services. I found Monitorr and decided it was a perfect fit for my needs. It's simple and it doesn't have any frills, which is exactly what I wanted.
I use it with an iOS app called Glimpse to keep an eye things from my phone via a widget: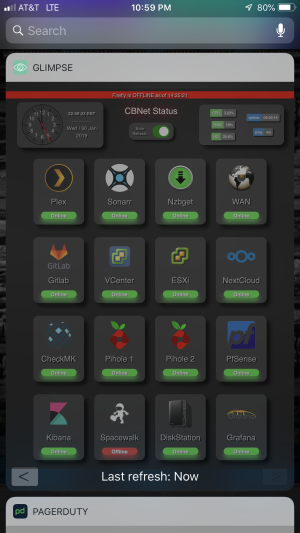 You can find installation instructions and download it from here.
Service monitoring with Monitorr